Keyboard Coaching Session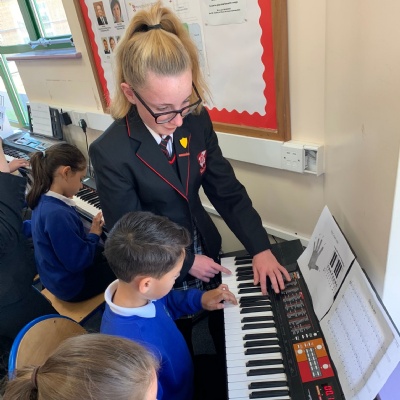 This week the Music Department hosted Year 5 & 6 students from Coalway Junior School in a keyboard skills coaching session led by some of our excellent Year 8 students.
Our guests were introduced to the major scales, along with a keyboard production of the Ode to Joy melody from Ludwig van Beethoven's 9th Symphony.
Progress was swift, and the session concluded with performances by students from both schools. It was a pleasure to see music being nurtured so keenly by the staff at Coalway Junior School, and to witness the start of a growing musical relationship across such a broad age range.