Y9 TeenTech Activity Day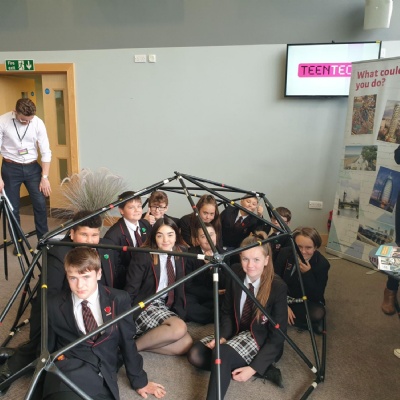 11 Year 9 students took part in the TeenTech Activity Day in Bristol on Thursday 10 October 2019
The day was designed to inspire teenagers about the contemporary world of Science, Engineering and Technology. Our students were able to handle leading-edge technology, with particular highlights of the day being the opportunity to experience the Rolls Royce simulator, build a bridge with Highways England and learn about the many advances being made in robotic technology.
In the afternoon students developed their own ideas for a gadget to make life better, safer or more fun. Special mention to Millie Coleman who stood up in front of around 20 schools and pitched her group's idea of a pair of glasses that helps with maths equations, it was very cool.
Our students left the day with a greater understanding of the many options available to them in Engineering and with the knowledge that Science can be fun and lead them to some exciting careers.