Young Minds #helloyellow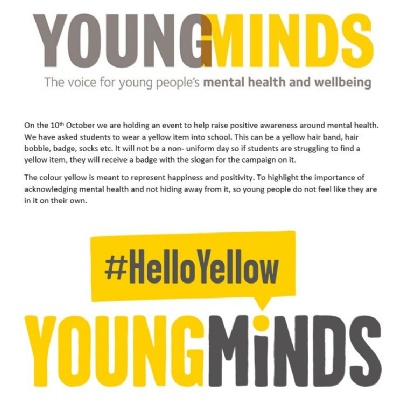 On the 10th October we are holding an event to help raise positive awareness around mental health. We have asked students to wear a yellow item into school. This can be a yellow hair band, hair bobble, badge, socks etc. It will not be a non- uniform day so if students are struggling to find a yellow item, they will receive a badge with the slogan for the campaign on it.
The colour yellow is meant to represent happiness and positivity. To highlight the importance of acknowledging mental health and not hiding away from it, so young people do not feel like they are in it on their own.