Top School in the Forest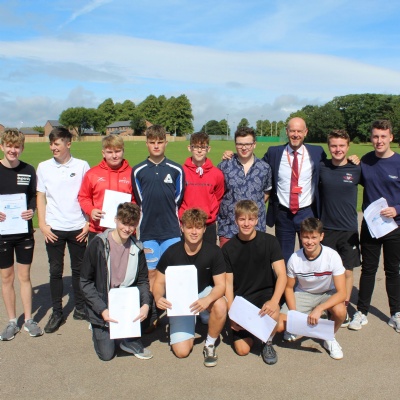 What a momentous week it has been for Five Acres High School and Coleford. The school performance tables have been published for England, and our very positive progress for 2019 (recorded in the Progress 8 figure of +0.66) has put us in the top performing 4.1% of schools in the country. Out of 6489 schools Five Acres High School came 269th. More than this, we are again the top performing school in the Forest of Dean, and more still, we are third out of all state schools in Gloucestershire.
https://www.compare-school-performance.service.gov.uk/schools-by-type?step=phase&region=916&geographic=la&phase=secondary
This builds on what were excellent results last year (a P8 of +0.26 put us well above the national average). This improvement makes us one of the most improved schools in the country and achieving progress for each child which is within touching distance of the top schools across the UK. Our aspiration is that 'all children who attend our school will have a better chance of success than if they attended any other school in the country'. This momentum shows that we are well on the way to achieving this.
We are so delighted for our Y11 pupils who have performed exceptionally through hard work and dedication throughout their time with us. My thanks to our brilliant senior team, to Mr Parnell and our fantastic team of teaching and support staff for their excellent work this year, and of course to all of our parents for their terrific support throughout their children's time with us.
Ian Frost
Headteacher 
Five Acres High School