Boundary fence work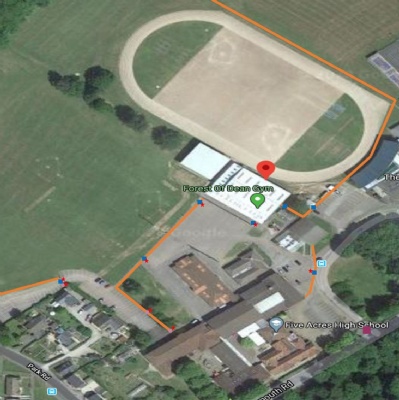 Over the past few months we have been investigating and planning the installation of boundary fencing for the school.
The identified need for the fence has arisen due to the escalation of public use during and after school time, leading to the identification of potential safeguarding concerns. Whilst our site has remained safe at all times, it has become increasingly important that we now add an additional layer of security to further ensure the safety of our students.
We have completed the planning stage of our project and commissioned a contractor to install the boundary fence from October 2020 half term (week commencing 26 October 2020). The fence has been chosen to minimise the impact on the environment, including visually, and will be a narrow green mesh to blend into the surroundings. The works are expected to take around 4 to 6 weeks and are weather dependant. The planned fence solution includes an inner core boundary fence so that our site partners and users of Berry Hill Under Fives Group and Forest of Dean Gymnastics and Fitness; can continue to use the site as normal with some additions to security.
Our site will continue to be available for community use in the evenings and weekends; we are introducing a new booking system to enable groups and individuals to book their event or activity. If you are already a user and have not been contacted, please contact the school directly for further information. Bookings can be made online by visiting the Lettings page found underneath the Information tab.
If you require further information, please contact Martin Evans via the school Reception.
Please click on the download below for the full boundary outline plan.