KS4 Options
We are pleased to introduce you to the Key Stage 4 Options Choices for 2022-2023.
In Years 10 and 11, all students currently study a core curriculum which encompasses GCSE English Language, English Literature, Mathematics, Science (Biology, Chemistry, Physics) and Physical Education. In addition to this all students must select further subjects to study. The pathways booklet, available below, outlines details of the courses offered at Key Stage 4.
Options Online
To begin your Options Choices, visit www.sims-options.co.uk
You will need to sign in with your Five Acres High School Google Account (username@5acreshighschool.co.uk)
To make your options choices, click on the subject name of your preferred choice, and then on the reserve button for your reserve choice. Repeat this process for both the Option 1 and Foundation sections.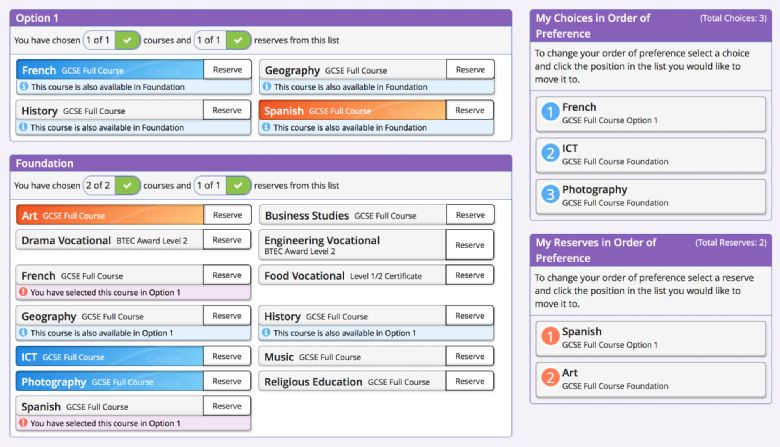 Selections are displayed to the right of the screen. You do not need to order your choices.
When all selections are complete the choices should be saved by clicking the save icon to the top left.
Pathways Booklet
All students will be given a pathways booklet which will have a full range of courses on offer in Key Stage 4.
Important Dates

Deadline for Options Choices - 9am, 16 March 2022

If you experience any difficulties using Options Online email options2022@5acreshighschool.co.uk