5 Acres Students support at Primary Cross Country Event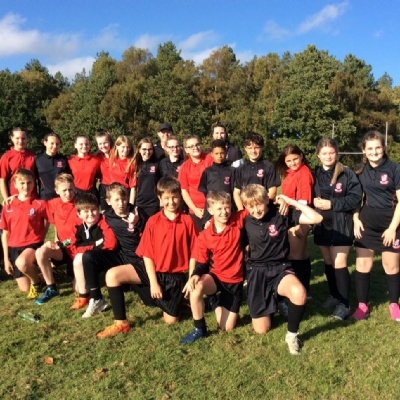 20 primary school across the Forest came together to compete in the first X-Country event planned for this year. Each school entered a boys and a girls team, with 6 runners in each. There was a huge turn out of runners (approx. 230) which was really pleasing to see.
All students enjoyed themselves and medals were awarded to the top three schools in the girls and the boys race.
Well done and thanks to our Sports Leaders who supported the event, showing fantastic, professional attitudes throughout.