Track and Field Success!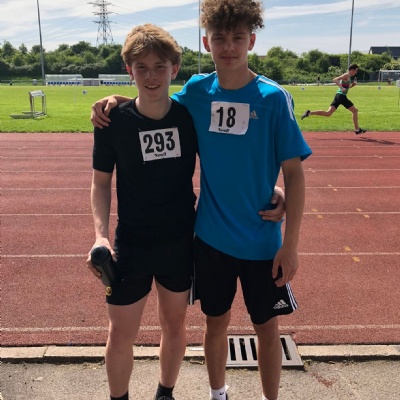 County Honours for Five Acres students
A huge congratulations to Bobby, Dylan and Charlie who all represented the Forest of Dean District in the County Track and Field Championships. The Championships were held at the Prince of Wales Stadium in Cheltenham on Saturday 9th June.
Dylan finished an impressive 5th overall out of 10 competitors in the 800m. Charlie finished 3rd in his heat for the 300m and qualified for the Final. Bobby competed in the 100m, 200m and 300m. Bobby finished 5th from 10 in the 100m, he also qualified for both the 200m and 300m final by coming first in his heats. Bobby finished 2nd overall in the 300m final- very impressive. Two other students also qualified to represent the District- Ryan and Jacob. Unfortunately due to injury and illness neither were able to attend.
This year a total of 11 athletes qualified for the Forest of Dean District, 5 of them came from Five Acres High School. We are so proud of you, and your display of three our core values; Determination, Confidence and Ambition!