Mountain Bike Success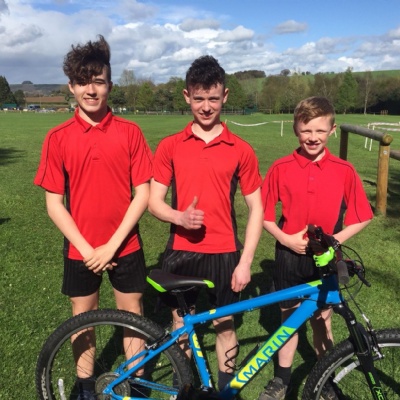 Five Acres High School entered the District Mountain Biking Competition last week, and won four out of their six challenges, finishing a close second in the fifth.
undefined
There are no items in this Photo Album
The competition, held at Dene Magna School, saw a team of three riders compete in a relay over a one lap sprint, with the first team over the finish line taking first place. Each rider had to complete one lap of the undulating course and then quickly change riders, whilst trying to stay ahead of the opposition.
All 4 teams now go on to the County Finals at Hartpury College in June. Good luck and best wishes from all of us.
The winning trio's were:
Year 9 Boys; Bobby, Tommy and Callum.
Year 10 Boys: Rio, Finn and Tom.
Year 9 Girls: Holly, Phoebe and Amy.
Year 10 Girls: Rosie, Izzy and Tamzin.